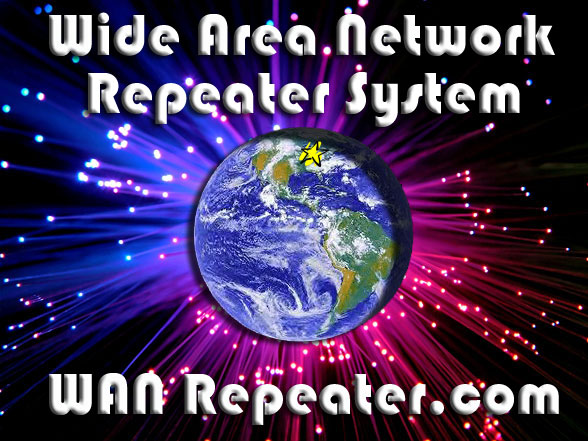 Welcome to the
Wide Area Network Repeater System
WANRS
W3WAN
We're in the process of migrating all the informa […]
WANRS Servers and HUB Powered By: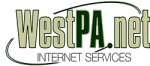 The overview that follows explains an amateur radio linking system which has been deployed in western and central Pennsylvania which has near seamless north-south coverage from the New York State line into northern Maryland and Washington, DC.  It is the intention of the team that this link system remain fluid in its application; which can and will change in purpose, as the need arises.  The official name of the link system is "The Wide Area Network Repeater System" or WANRS.  In times of disaster, it will serve many purposes for agencies like FEMA, PEMA, ARES and RACES/ACS, but from a neutral standpoint.
The WANRS includes several repeaters located in many counties in Pennsylvania and Maryland, and Washington DC, and other cities and States.  These repeaters are linked (connected) together with a private wide area TCP/IP network connection (WAN) and Linux based repeater controllers which have the ability to allow multiple, simultaneous, high-quality duplex audio/telemetry connections.  While similar linking systems require use of the public Internet to provide the path between sites, many of our core sites utilize a Private WAN to make this connection.  This means if there is an Internet outage, the system will continue to operate over the private WAN; as it can exist without Internet bandwidth being supplied over it.  Of course, if a repeater outside our private network is connected over the Internet, and the Internet goes out, this repeater will still operate stand-alone, but will no longer be part of the system as a whole.  In other words, Internet connected repeaters will not totally fail, they will continue to operate – locally.
While many miles exist between physical tower locations, all core connectivity is over private, locally owned and operated networks.  These networks are comprised of a mix of fiber optic and wireless topologies which are all either owned or operated under the direct control of the core team.  Some of these sites have or will have redundant LAN connectivity, as it is our intention to make the system as robust as possible.  It is not within the scope of this document to detail the connectivity between sites because of security and non disclosure agreement policies.  The core system is, for the most part, privately held by members of the development team and organizations they work directly for.
The WAN repeater system uses a repeater controller which is based upon VoIP technologies that allow for very high quality audio throughput and configurability on a near infinite scale.  It is based on the Asterisk/app_rpt system utilized in the AllStar Link system and a few others, with some minor exceptions.  One exception is, for all repeater sites, we have chosen to use a special distribution of the application called XIPAR written by a mutual friend, Steve Henke – W9SH.  This distribution allows for greater flexibility and support.  It is the concern of the core team that this system not be dependent on the integrity on the public Internet; in which it has no direct control over.  AllStar linking between segments like ours is almost totally done over the public Internet, however, it can be configured so sites which can see one another over a private WAN can be connected without Internet bandwidth.  This means that systems that are connected in a private manner will not fail to be connected to one another, as long as the private WAN does not fail.  Our WANRS link system has been configured to allow direct connectivity fail-over in the event of a Internet outage.   This configuration allows our link system to be accessible anywhere in the world as long as the Internet is healthy, and will continue to operate locally and regionally if the public Internet should fail.
This amateur radio link system system is the result of work done originally by M. Scott Zimmerman – N3XCC and David Hunter – N3YFO.  It was their desire to connect Cambria and Somerset Counties in Pennsylvania together with this technology.  They have a lot of time and money personally invested in this system.  The system has expanded into other Counties by cooperation of Jim Knox – N5NWC and myself, Kevin Custer – WJ8G.  Tom Brew – K3WS has enabled the system to grow at an explosive rate with donations of computer equipment, technical knowledge, and enthusiasm.  Brian Burton – KB3ORS is our network administrator.  While the system already provides a nice coverage area, we are hopeful it will continue to expand to enable the repeater coverage desired by the core team, and regular users of the system.
__________________________________________________________________________________________
WAN Basic Rules and Operating Practices posted June 27, 2013 REVISED Jan 1, 2014  (some clarification)
As many of you know we the WAN core membership prides ourselves on the fact we operate this system with very few rules or policies and to date we have not had to BAN or WARN too many malicious operators.  This systems audio is recorded full time and that has helped us to resolve issues that we have had.
For the most part this is a full duplex system however there is a need for a few second pause between transmissions to allow all the links and nodes to drop from time to time. This practice will help to avoid repeater time out.
This system operates in compliance with the FCC Rules and Regulations and we simply expect each operator to follow the appropriate FCC Rules and Regulations.  We also expect each operator to use the system in accordance with good amateur practices.  This is a hobby we are here to help if you have any questions.  You may reach the core members at 2135@wanrepeater.net   New hams welcomed…
Please use amateur radio plain English and leave the 11 meter lingo on 11 meters.
Kerchunking
In accordance with good amateur practice "Kerchunking" (keying a repeater to see if you are hitting it) is discouraged.  The preferred method is to verify your frequency, settings, and PL tone, then key up, ID with your call sign, and say testing.   If you wish for someone to reply, then you might want to key up, ID with your call sign and ask for a radio test from any other operator.
Echolink and IRLP
Please visit our Echolink & WANRS page for full detail on this subject.  Unauthorized IRLP, and Echolink connections are not allowed.  We do host an Echolink node 27700 W3WAN-R 624298 where you can set schedules to hold QSO's.
Rag chewing
It is our desire for everyone to have fun and enjoy the system.  We would like for conversations that are not an authorized scheduled NET, lasting more than 10 minutes, to take a pause and ask if anyone needs the system.  If you do not receive a request to use the system then carry on and have fun.  A basic rule to try would be, when you feel its time to state your "every 10 minute ID" maybe then ask if anyone needs to use the system.
Traffic Cops
Thank you but we do not need a bunch of traffic cops.  If you hear traffic that you feel should not be heard on the WAN System then simply e-mail the Core Members at 2135@wanrepeater.net and the issue will be dealt with as the WAN Core Members deem needed.  Please DO NOT engage anyone on the air in an effort to police WAN operations.
On a personal note: I think with the system so large when you key up, ID and say listening or monitoring, maybe you want to state if you wish for a reply or not.  I often call "listening for any Johnstown, PA operators" hoping one of my friends is on.  This is just my two cents worth.  Please feel free to post your own comments on our Facebook page.
On behalf of the WAN Core Membership please enjoy the system and feel free to ask questions.
73  Tom K3WS